In a tough and unpredictable world, today's teens need positive leadership more than ever. Sherwood Youth Ministries (SYM) seeks to join with parents and guardians in leading their teenagers down the right path in life. In a fun and friendly environment, we teach solid biblical principles on a comprehensive level and challenge youth to apply them in their everyday lives.

Sherwood Youth Ministries is a place for teens to hang out with friends, meet new people, while at the same time worship and learn more about God. Our goal is not for them to become "religious" people, but to develop a personal relationship with Jesus.

Wednesday "IGNITE" Service | 6:00-7:30pm
On Wednesday nights, we serve a simple meal at 5:45pm. Usually the meal is something like Pizza, Corn Dogs, Hamburgers, or Chicken Sandwiches. There is no cost for students (Preschoolers-12th graders).
After the meal, students gather in our Multi-Purpose room for a time of exciting activities, a time of worship led by our Praise Team, and a message by Bro. Will. Following the message, students break out into Small Groups where they are given an opportunity to discuss and share about the meaning and application of the message.
Click Here to visit Sherwood Youth Ministries on Facebook:
Our Current Wednesday "IGNITE" Series:
January 16, 23, 30
AFTER YOU: A SERIES ON OTHERS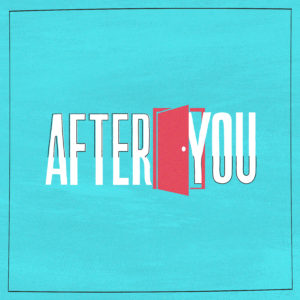 In a culture obsessed with selfies, celebrities, money, and success, it's not difficult to understand why so many of us struggle with being a little self-centered at times. But while "me first" may the norm for the rest of the world, Jesus showed us what it looks like to live a generous, compassionate, selfless, "after you" kind of life. In this series, students will be challenged to move away from the world's "me first" attitude and embrace the "after you" message of Jesus by noticing needs, opening their hands, using their gifts, and sharing their joy.
---
February 6, 13, 20:
MEANT TO BE: A SERIES ON WISDOM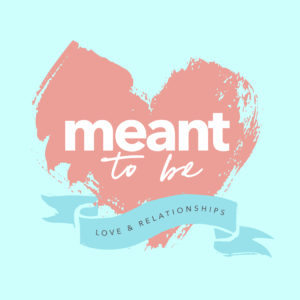 "We're meant to be." It's how all of our favorite movies, songs, and books talk about love—as if the secret to an amazing relationship is a little bit of destiny, a whole bunch of feelings, and a tiny dash of magic. So it makes sense, when we observe the not-so-perfect, real-life relationships modeled by our friends, parents, and favorite celebrities, that we might start to wonder, "Wait—is that how relationships are meant to be?" In this series, students will be taught to have a better lens for evaluating their current and future dating relationships as they see that the secret to a relationship that's "meant to be" is to stay close to Jesus, date with purpose, know who you're looking for, and keep sex in the right context.
---
February 27
Small Group Wars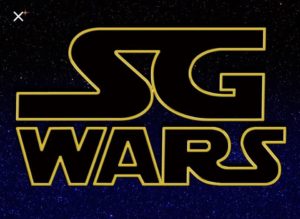 Periodically we have Small Group Wars. This is a night to build camaraderie among our Small Groups.
March 6, 13, 27
(NO Youth Service on March 20th due to Spring Break)
SINCERELY GOD: A SERIES ON THE BIBLE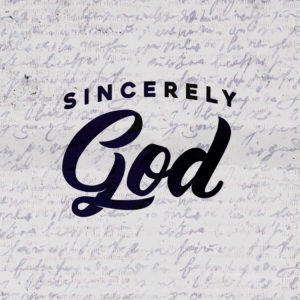 The Bible. We all know reading it is important (or at least that's what we've been told), but if we're being honest, we probably don't give it the time or attention we know we should. Sometimes we avoid Scripture because it seems boring or irrelevant. Other times we avoid it because it's too time-consuming, inconvenient, or maybe even convicting. So how do we change that? In this series, students will be encouraged to both see and engage with the Bible in a new way as you help them discover that the Bible is a love letter, a guide, an invitation, and something that's meant to be lived (not just read).
Upcoming Youth Events