June 12-16, 2017
8:30 – Noon
Galactic Starveyors
During this years VBS, children will have the opportunity to become Galactic Starveyors! As kids focus their telescopes on the marvels painted in the sky by our Creator, they will discover the wonder among all wonders – that the God who created everything there is – the knowable and the unknowable, the visible and the invisible – wants a personal relationship with them! We want to invite your children to join us this year to Galactic Starveyors VBS and show them the God who is over the moon in love with them!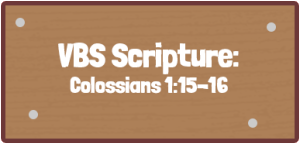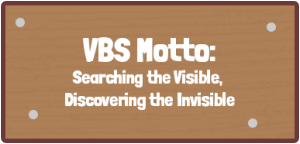 Theme Days
Each day we have a different theme to make things a little more fun. Here is the schedule of this year's themes:
Monday: Mad Hatter Day (wear your wildest head wear)
Tuesday: Topsy-Turvy Day (wear your clothes all mixed up – inside-out – mixed-matched, etc.)
Wednesday: Wild For My Team (represent your favorite sports team)
Thursday: Crazy Hair Day (messy hair is acceptable)
Friday: Funky Feet Friday (mixed-matched shoes, socks, crazy socks, etc.)


Listen to the VBS 2017 Music!
"Galactic Starveyors – Theme Song"
Family Night | Friday, June 16th 6:30pm
Come see what your child has been doing all week as they perform the songs they have learned.  The program will be followed by a time of fellowship with Hot Dogs for everyone.  There will also be inflatables for the children.
Mission Offering | World Vision
This year's Mission Offering will go to World Vision so they can purchase Goats & Chickens for families in 3rd world countries. (100% will be given to World Vision – none will remain at Sherwood) www.worldvision.org
There will be a friendly competition between girls and boys each day – to see who can give more. Totals will be announced each day through our take-home newsletter.
Online Registration